TEAM
Director / Design Principal
Uziel Marrufo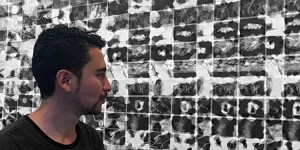 Born in Puebla City, Mexico, in 1983; is founder, principal Architect and Director of NONWARP. He studied architecture at the Iberoamericana University of Puebla (2002-2007). From 2005 to 2008 he worked in Dionne-Architects. From 2008 to 2012 he co founded Volta-Architects. In 2012 he established NonWarp, architectural studio. He studied Master in architectural design at BUAP Autonomous University of Puebla(2014-2016). Also He collaborate with Hipertech and Mutual (architectural studios).
Design Partners
Alberto Moreno, Manuel Jimenez
Design Collaborators
Federico Archundia, Gerardo Taboada, Fernando Corona
Collaborators in Time Line
Daniela Guevara, Miguel Angel C. Ortega, Irving Vera, Eduardo Audirac
THE FIRM
The architectural firm NonWarp, based in Mexico, is a group of professionals and freelancers, founded by architect Uziel Marrufo; whose goal is transform architectural projects from paper to tangible reality.
Non-Warp: NON: not; or (latin) odd, number that can't be divided evenly by 2, and WARP: thrust curvature, also known as "warp drive" or "distortion".
Mission: Integrate design, construction and development costs of architectural projects, where the analytical design is the priority.
SERVICES
Architectural Design: Interior Design, Hydraulic Systems, Electrical Systems, Structural Engenieering, Digital Visualization and Total Project Conceptualization with Spatial Interdiciplines.
Construction-Execution: Building, Maintenance, Renewal and Intervention. Management, Administration and Total Supervision of Project resources.
Photography: Architectural and landscape photography.